3 in 1 Commode Shower Chair (24″) – An Ideal Design of Transport Chair, Shower Chair and Bedside Commode Chair
The Aluminum Shower Commode Wheelchair is perfect for people who cannot walk far and unstable while they need a commode and also want the convenience for easy transportation and mobility. This self propelled shower commode is non-rusting, making it suitable for wet environments and can be rolled over a standard toilet pedestal. The footrests can be removed if required. The seat height is adjustable from 546-620 mm and the padded armrests can be folded up easily for transport.
Features
MULTI-USE MOBILITY: Ideal for the elderly to increase mobility and transportation throughout the home. The multi-purpose transfer wheelchair provides a great solution for toileting, showering and moving.

SEAT HEIGHT ADJUSTABLE and CASTOR with LOCK: To accommodate different user's heights. 4 castors with brakes to ensure the safety while stop moving.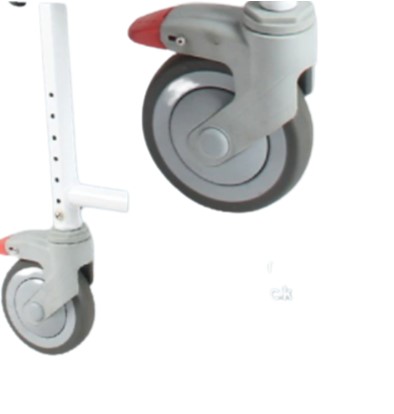 RUST PROOF ALUMINUM FRAME: The white aluminum frame is attractive and dust resistant for easy cleaning, guarantee a lifetime of reliable use.
FLIP BACK PADDED ARMRESTS: Allowing to transfer a person more easier because the arms can easily be lifted up so the users can slide out to the sides.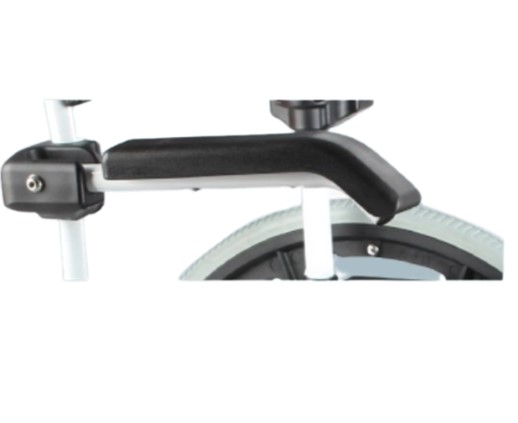 EASY STORAGE AND TRANSPORT: Detachable rear wheels and detachable footrests for east storage and transport
COMFORTABLE BACKREST: The comfortable padded backrest and cushion provides comfortable sitting experience.
LARGE DETACHABLE BUCKET: Comes with a bucket to be used anywhere it is required.
HANDLES: Easy for carers to maneuver.
Specifications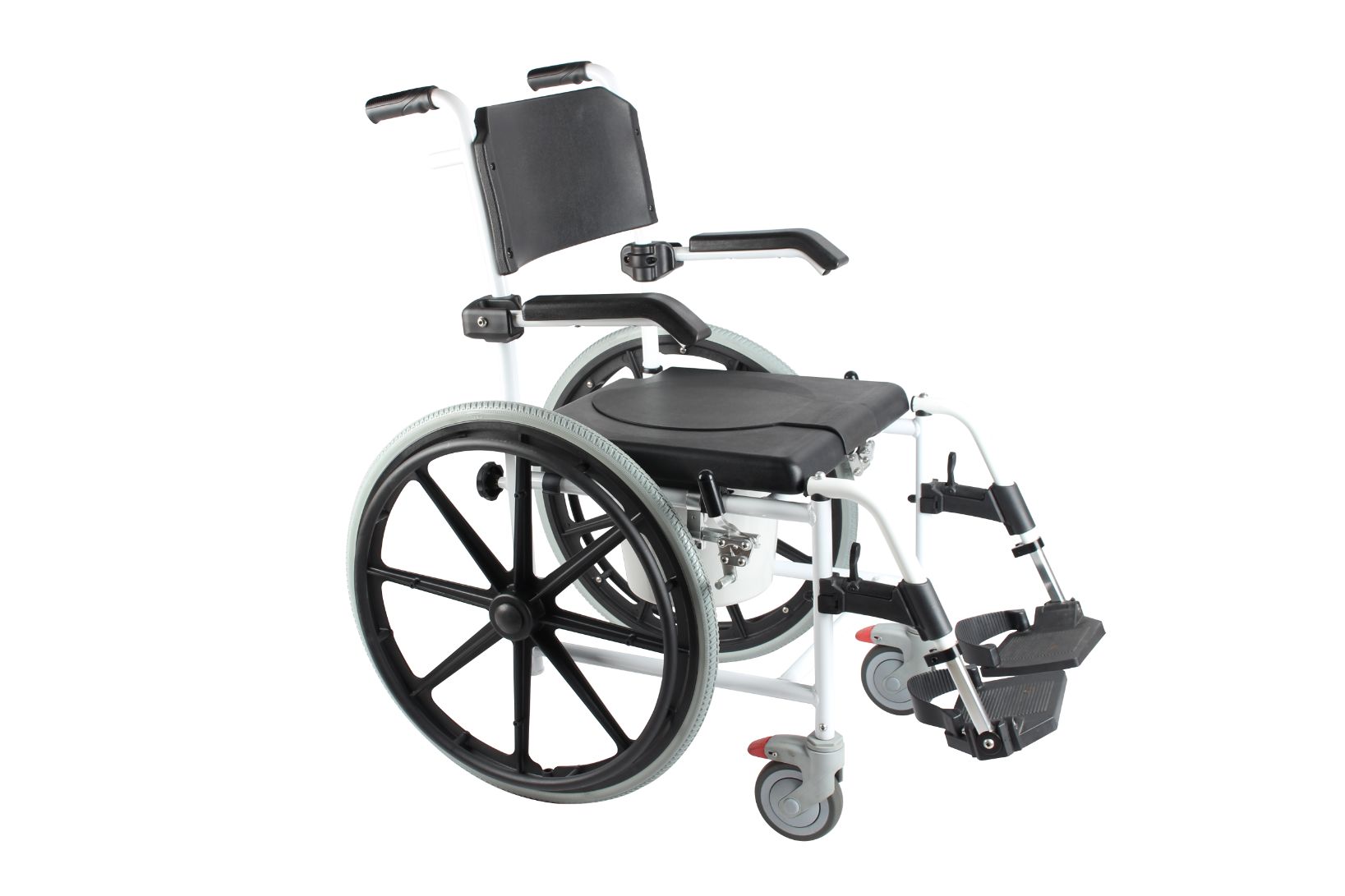 Product
3 in 1 Commode Shower Chair with 24" Rear Wheels
Item model number
WH410107-SU-01
Overall dimensions
D1030 x W625 x H1005-1080mm
Seat dimensions
D400 x W430 x D400 x W430 x H546-620mm
Frame
Aluminum Power Coating
Cross brace
Fixed (no cross brace)
Fork
Plastic front fork
Upholstery
Black PU
Backrest
430 x 230mm
Armrest
Flip back
Footrest
Detachable plastic footrest

adjustable height: 35-165mm

Front wheel
5″ rubber tire with brake
Rear wheel
24″ PU tire
Product weight
19.3kg (42.6lbs)
Weight capacity
120kg (264.5lbs)