Rock Steady Cane – A Perfect Walking Cane for the Elderly
Rock Steady Cane Unique Quad Walking Cane is designed with adjustable height and soft hand grip. Made out of aluminum, it's lightweight but sturdy and safe. Compared to other traditional quad canes, the quad base of Rock Steady Cane is much bigger and the asymmetric legs provide greater stability and weight-bearing to support users during their using. Rock steady cane stands up on their own anywhere and it can stay in the front seat with users in most cars. The adjustable height is great for everyone and it's suitable for right hand or left hand use. It has a stylish silver black look and it's very versatile.
Features
HEIGHT ADJUSTABLE: 8 push button selections for adjusting to accommodate different user's height. The button protrudes from the selected hole to prevent sliding while pushing down, providing great support.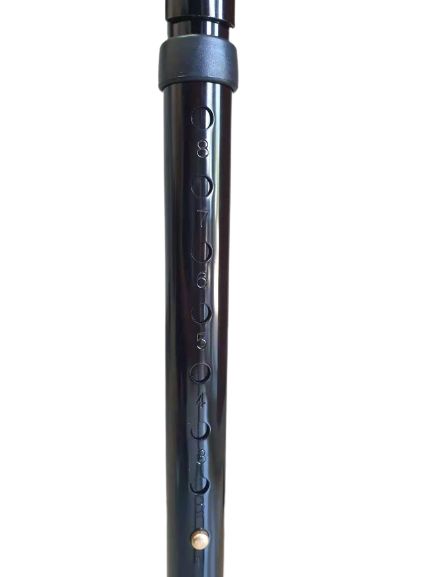 COMFORTABLE DUAL HAND GRIPS: Featuring dual hand grips design, it could help you get up from chair, bed or get in and out of vehicles. The

PU leather has passed the Biological Risk Assessment Test (ISO 10993-5), putting users at ease for long-term use. The large, tactile feel padded handle also provides users great comfort.

Rock Steady Cane handle
INCREASED STABILITY: The large 4 pronged quad base and the asymmetric legs design create extra large foot area for amazing stability, avoid from stumbling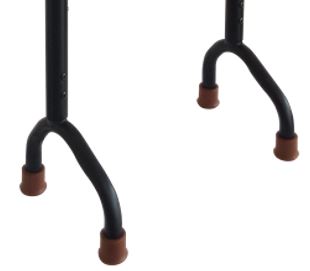 LIGHTWEIGHT MATERIAL: Made of lightweight high-strength aluminum, it's light and easy to use but safe and steady
EASY STORAGE: The cane takes up little space for easy storage, can be easily stay in the front seat with you in most cars.
MULTIFUNCTIONAL:  This cane is not only a good company but also a great support to assist you get up from chair, sofa, or bed.
STORAGE BAG (accessory): It offers function of carrying and storing personal belongs such as water bottle, cell phone, etc. while walking and moving

Storage Bag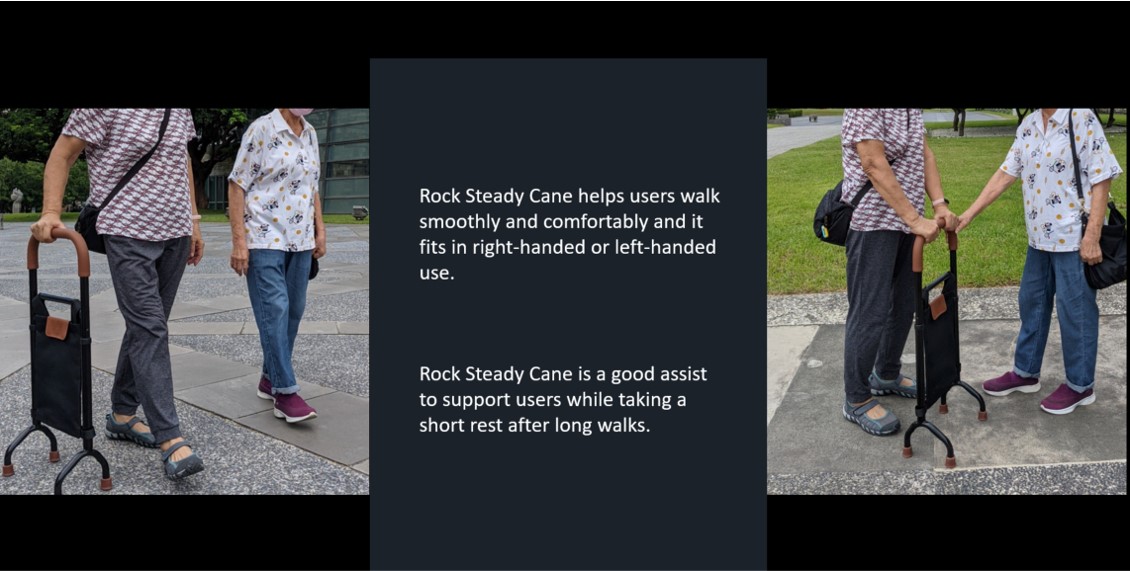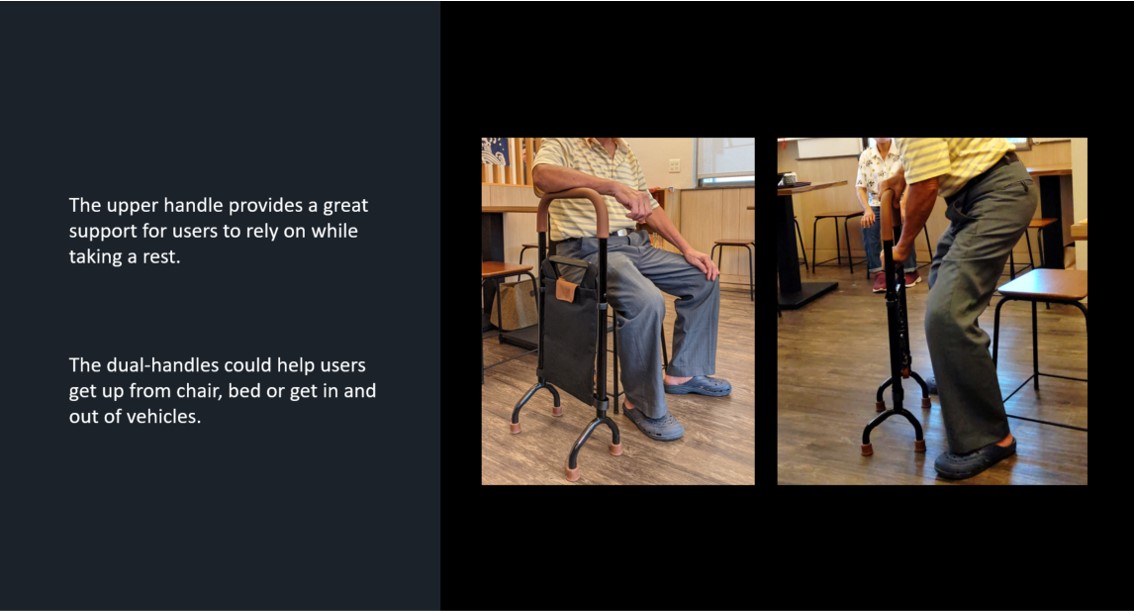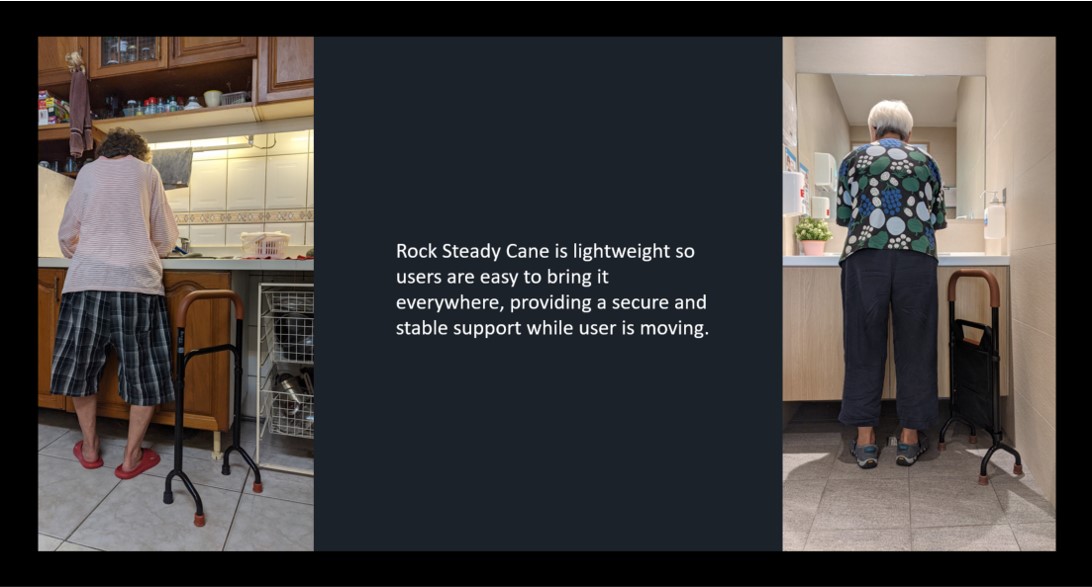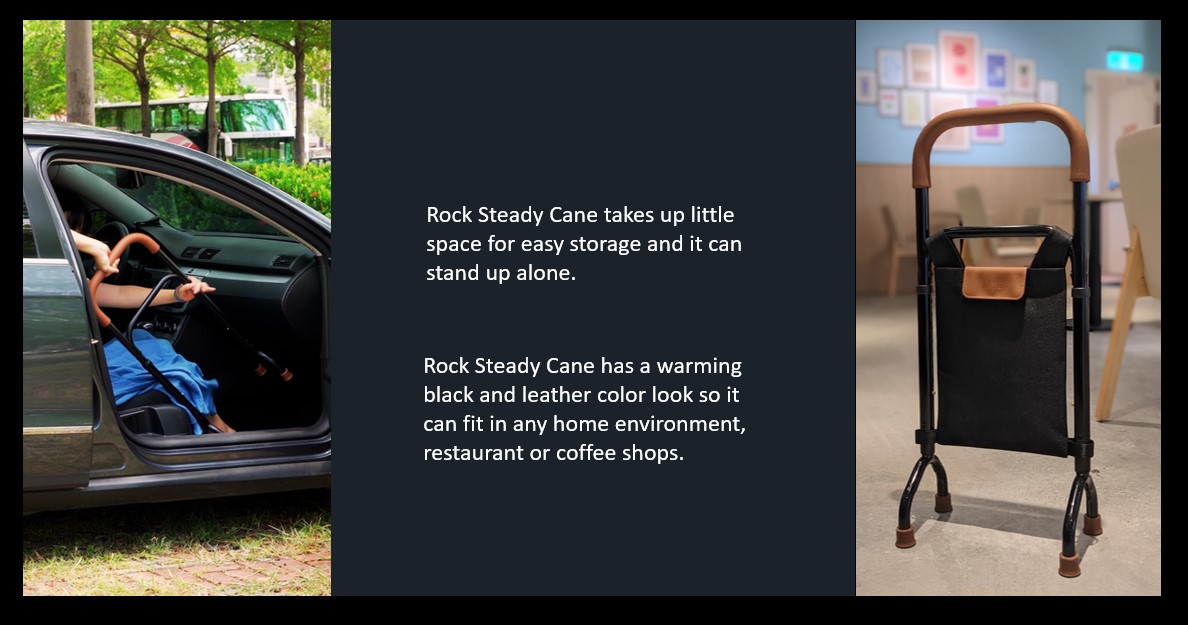 Specifications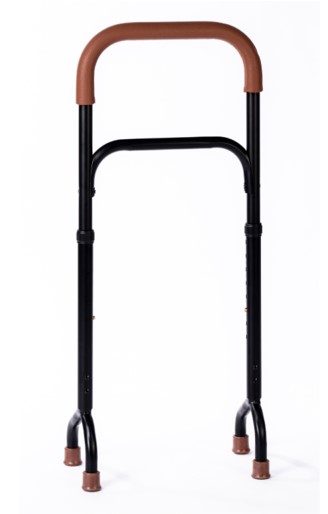 Product
Rock Steady Cane – Orange+
Material
Aluminum Alloy
Material of grip
PU (ISO10993-5)
Overall depth
190mm
Overall width
335mm
Adjustable height
745 – 897mm
Suggest user's height
145-175cm
Product weight
1.1kg
Weight capacity
136kg
Packaging dimensions
Inner box: 1pc, 35*9*54cm

Outer box: 10pcs/ctn, 94*36*56cm